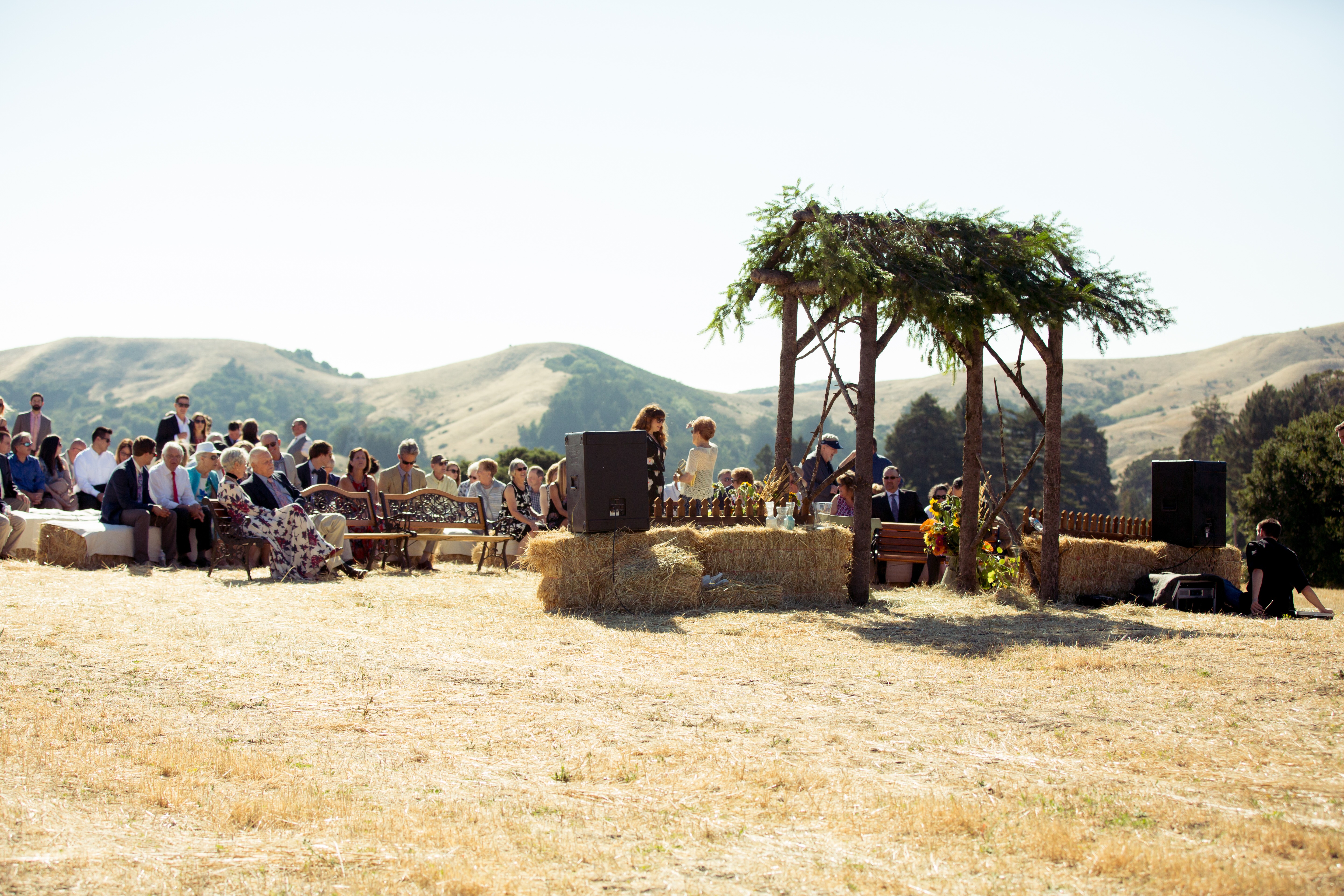 Low Cost, Hassle-Free DJ Packages
For those simply looking to up their party game, Basic Sound Packages start at just $250/night (up to 100 guests.) Full wedding packages include Vinyl DJ/MC services, concert grade sound and lighting, and a complimentary package of music from your special day. Starting at $500/night for one site. (up to 200 guests.)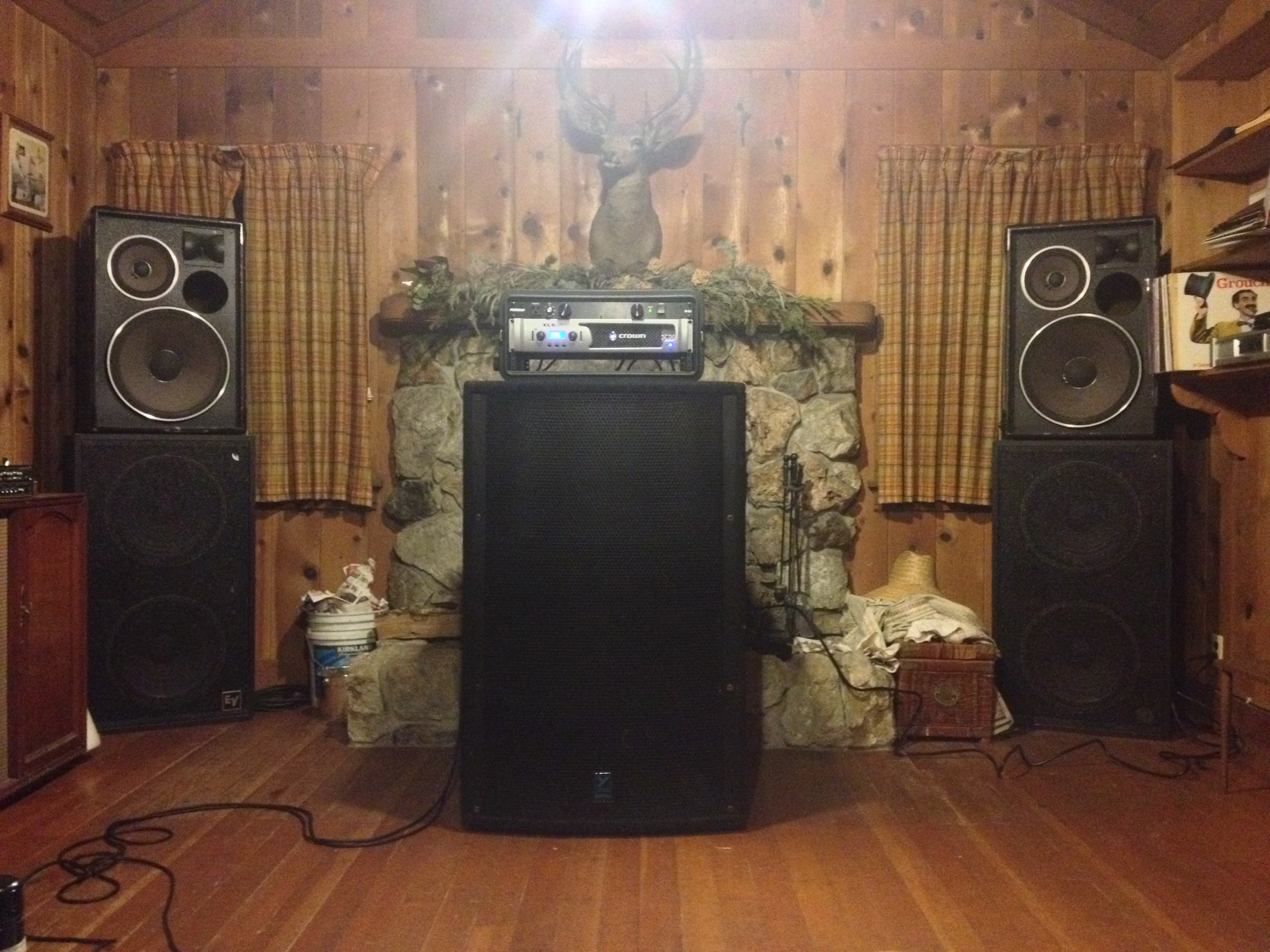 Site Flexibility 
With systems configurable for a multitude of spaces, Ephemeral can get sound right where you need it, whether that be up six flights of stairs, or down a muddy country road.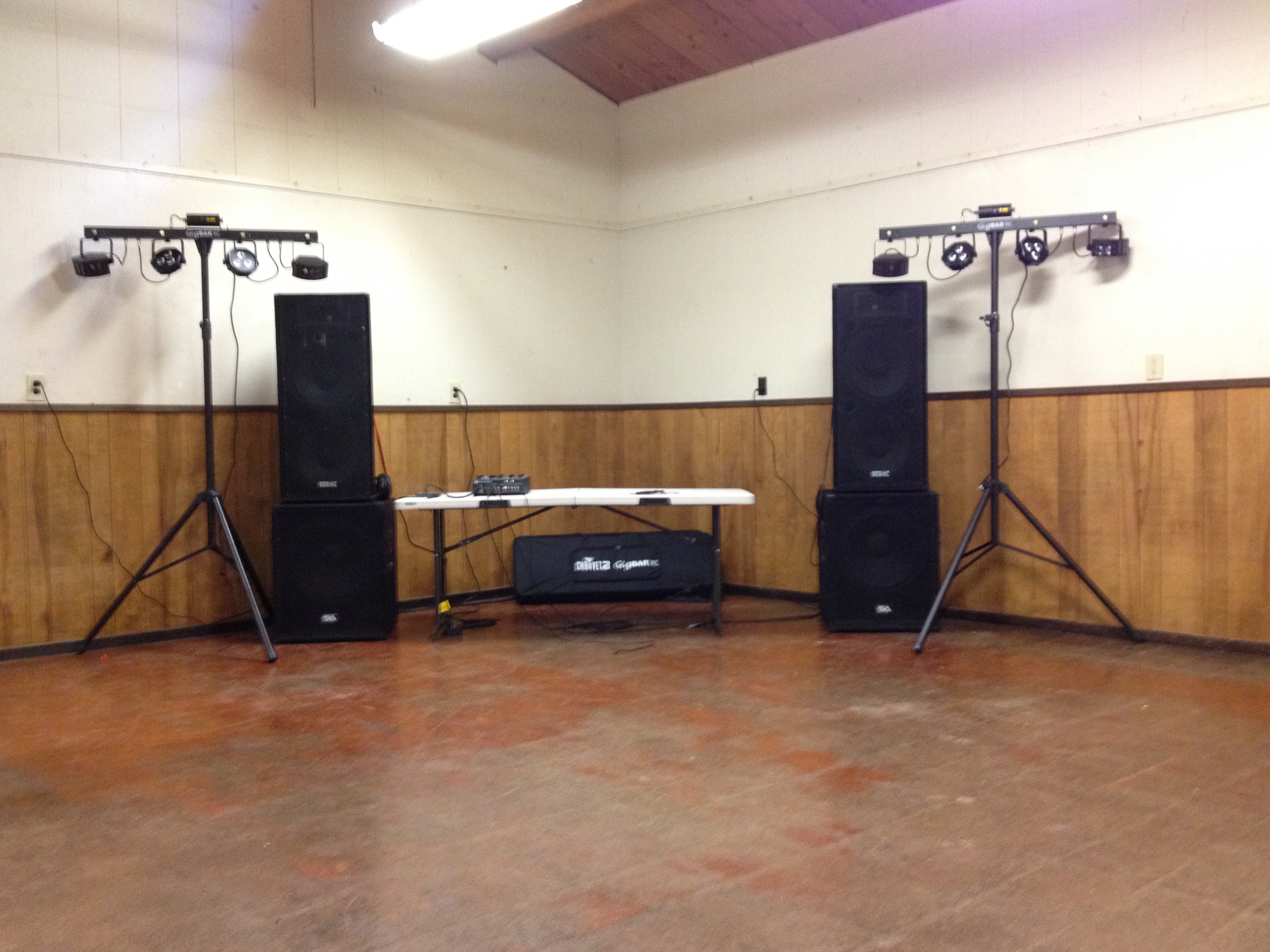 Passion for Sound 
As career sound designers and audio engineers, we really love what we do. No matter your price range or venue size, we're committed to bringing a level of clarity and depth to your music that will raise your standards for every event.
For geeks, audiophiles, and other curious folk:
Our equipment specifications are as follows:
Main Sound Rig:
1 x Presonus StudioLive 16.0.2 16-Channel Digital Mixer
1 x Yorkville UP-215 Digital Processor for ideal crossover & processing
4 x Yorkville U-215 dual 15" loudspeakers. These beautiful three-way cabinets, featuring horn loaded tweeters and squawkers, are bi-amplified by a Peavey IPR2000 (Lows,) and a Crown XLS 2500 (Mids & Highs.)
4 x Yorkville LS1208 horn loaded 18" subwoofers. These 200 pound, 4 foot tall behemoths are powered by a high-class Crown XTI 6002 amplifier.
Main Lighting/Effects Rig:
Although custom systems are available on request, our suggested package is based on the Chauvet Gigbar IRC platform, and features LED Tri-Pars and Derbies, Strobes, Lasers, and fog effects.
Secondary Sound Rig:
2 x Seismic Audio FL-155p dual 15" loudspeakers. If you need to get loud on a budget, these tops will easily fill any room with less than 200 people.
2 x Seismic Aftershock 18 ported 18" subwoofers. For a lot of bass in a small place, these cabinets are portable and contain satellite amplifiers for powering main speakers. They also, unlike the LS1208s, fit through most doors.
Speakers for ceremony sites, stage monitoring, and small PA applications:
QSC GX3 500 Watt Amplifier - a portable and versatile amp, the GX3 brings QSC's notorious quality to any small public address system.
2 x JBL Cabaret 4628B three-way 15" loudspeakers. Despite their age, these vintage cabinets offer transparent, high fidelity sound while blending with rustic aesthetics.
2 x Yorkville YS115 two-way 15" loudspeakers. Small and incredibly light, these Yorkies will get your voice out there, or keep up with the monitoring needs of any performer.